Online Nursing Continuing Education on ceu.co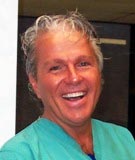 Larry Snyder, RN is the Founder and President of RN.ORG®, SA. As a licensed healthcare professional with over 20 years of experience in nursing as well as a computer authority with in-excess of 20 years of experience, he is knowledgeable with the integration of healthcare and computers and sees a strong need for licensed professionals to maintain their license in an easy, convenient, comfortable no stress environment. Larry has worked in various aspects of nursing in many states in both large and small hospitals and has the experience and background to make healthcare and online nursing continuing education friendly. Larry also functioned as a consulant at large corporations in various aspects of IT management including CBS Sports, Sportsline.com, Sports.com, Universal Studios, Nickelodeon, Viacom, Flexsys and Monsanto. Larry also has served as an expert witness on several high profile cases throughout the United States sharing his valuable input as an experienced Emergency Room nurse. In his spare time he enjoys traveling, hiking, cooking, scuba diving and contributing his knowledge and experience to help people who live in other parts of the world. Larry lives with his wife and is involved in various projects with an Advanced Amateur Radio Call as HK2LS and the local parrish.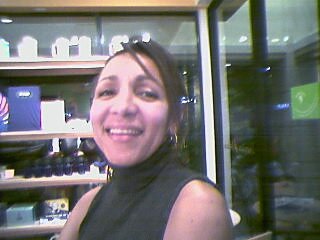 Yennys Vicente-Andrews, MD, MFRM has an extensive background in Radiology with a Fellowship in Magnetic Resonance Imaging at Hospital Angeles, in Ciudad de México. Dr Vicente has been involved in several studies in the field of the latest trends of using Magnetic Resonance Imaging in the immediate detection of Cerebral Vascular Accidents versus using the traditional Computed Tomography and the use of the Magnetic Resonance Imaging instead of the Echocardiogram which provides enhanced imaging with greater details of cardiac function. Dr Vicente received her medical degree in Barranquilla, Colombia and has received extended training in Argentina, Colombia and México and currently is the Medical Director over Imaging for a large group of Clinics in Ciudad de México.
Cynthia Bascara, APN, MSN, CCRN has an extensive critical care background and outstanding leadership experience in her twenty-two years of nursing experience. Cynthia is currently working as Clinical Nurse Specialist (CNS) in a community hosital in central New Jersey and functions on her subroles of being an expert clinician, educator, researcher, consultant and leader. Cynthia also enjoys reseaching, developing and reviewing Online Nursing Continuing Courses. As a role model Cynthia has spearheaded many quality initatives and is passionate about bringing positive patient outcomes. Cynthia enjoys reading, baking, cooking and basketball in her spare fime.

Melissa Slate, RN, CNN has been a registered nurse for over 15 years. She has enjoyed many different functions in nursing, but her primary interests have been in the fields of general medicine, nephrology and renal disease, public health and infectious disease. During her nursing career she attained certifications in both hemodialysis and nephrology nursing. Melissa Slate has engaged in freelance writing developing Online Nursing Continuing Education Courses for the last fifteen years. She has had several articles published in the nursing field and numerous articles published in a family history magazine called Genweekly where she is a regular contributor. She is currently a contributing writer at Suite 101.com and Health Channel guide for Lestout.com. Her other experiences with writing include web writing, business writing and the topics of beauty, games, and hobbies.
Cynthia Perodeau, RN, MSN, CPN has over 30 years of experience as a Registered Nurse with an emphasis on Pediatrics. Cynthia is a Certified Pediatric Nurse in both Trauma and Emergency Care as well as a Air Flight Nurse, Pediatric Advanced Life Support Instructor and Pediatric Emergency Nurse. Cynthia also teaches Pediatrics at the University of Miami. She is a member of the Sigma Theta Tau Nursing Honor Society, Emergency Nurses Association, Society of Pediatric Nurses (both local and national levels) and Florida Nurses Association (FNA). In Cynthia's spare time she enjoys painting, water sports and snow skiing.
Dana Bartlet, RN, BSN, MSN, MA, CSPI has been a Registered Nurse for 20+ years with extensive experience in numerous teaching hospitals. Dana has an excellent working knowledge of all the current trends and treatments. She also is a Certified Poison Control Center Specialist with expertise in the areas of toxicology and acute care of the poisoned patient and pharmacology. Dana has experience at the Hospital of the University of Pennsylvania, Taylor Hospital, Roxborough Hospital, Albert Einstein Hospital and Faulkner Hospital in numerous positions in both management and education. She is well published in print and online including, Adult Medical-Surgical Nursing, Nutrition for Nursing, Introduction to Pharmacology, Psychiatric Nursing, NCLEX questions, NCLEX review course modules, OR Nurse 2010, American Nurse Today, Nursing 2007, Journal of Emergency Nursing and Orthopedics Today.
Wanda Lockwood, RN, MA, MS, is well known in the online nursing continuing education community for course development in nursing and healthcare related institutions throughout the United States. Her writing style is excellent and her courses are very easy to read and understand. Wanda has an extensive history in education including being the director at Monterey Peninsula College in Monterey, California where she was responsible for the educational needs of over 1700 students.
RN.ORG®
is powered by the sun. All of our research and development are environmentally friendly and powered with solar panels which have the capability to produce 70 kilowatts a day.